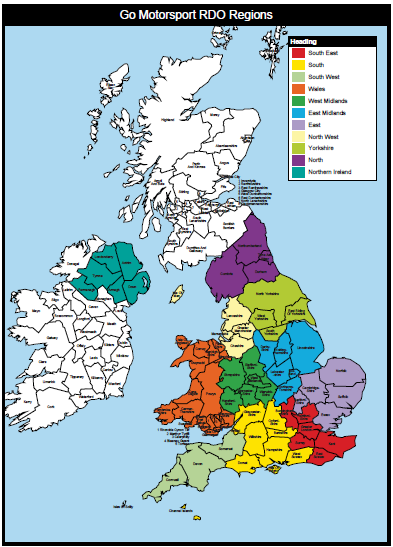 Go Motorsport is a Motorsport UK initiative designed to develop club motor sport and get more people of all ages and backgrounds get involved in motor sport.
Website
The www.GoMotorsport.net website highlights all the ways people can get involved in the sport, whether as a competitor or volunteer.
It offers comprehensive information on the main types of motor sport and describes how to get started in each. There is also a search function to help visitors find their local clubs and events.
Regional Development Officers (RDOs)
Go Motorsport is bolstered by a nationwide network of Regional Development Officers. Working part-time, the RDOs help to develop and support motor clubs, organisations and regional associations in their areas whilst also encouraging new people into motor sport.
To contact your local Regional Development Officer, please click on the relevant name below:
For other enquiries contact us here.