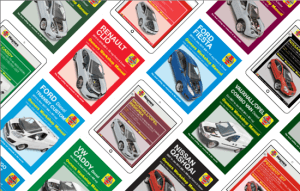 The creator of the world-famous Owner's Workshop Manual offers a huge range of car and motorcycle repair manuals, with step-by-step guidance to complete each job. Most titles are now available in online formats, including video tutorials, colour pictures and interactive fault-finding tools.
Aside from hands-on guides, Haynes publishes an extensive selection of books on motorsport, military, aviation, maritime, history, food, Star Wars and more. This includes Haynes Explains, a range of parody books on the eponymous manual format, and Bluffers Guides – the fastest way to learn quickly and sound like an expert on any subject.
Coming soon, a new range of Haynes gifts that can be personalised for the recipient.
To claim your discount, join Motorsport UK and log in to the member portal.