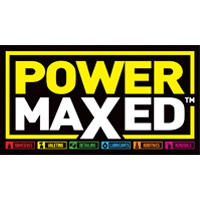 Motorsport UK is delighted to welcome Power Maxed's suite of vehicle care and maintenance products into the programme of benefits to its members.
Launched in 2014, Power Maxed has developed a market-leading range of products, including Valeting, Detailing, Lubricating Sprays, fuel additives, adhesives and sealants, all manufactured from its UK base.
Power Maxed's association with motorsport extends far beyond its partnership with Motorsport UK. The brand is synonymous with the British Touring Car Championship and for 2020 the Power Maxed racing team is again running a pair of factory-backed Vauxhall Astras for two-time champion and BTCC legend, Jason Plato, as well as BTCC stalwart, Mat Jackson.
Motorsport UK members are entitled to an exclusive 50% discount on the entire Power Maxed car care range, available from www.PowerMaxed.com.
To redeem, join Motorsport UK today and log in to the member portal.