The mental health charity MIND defines good mental health as being generally able to think, feel and react in the ways that you need and want to live your life. In a period of poor mental health, the ways in which someone is frequently thinking, feeling, or reacting can become difficult, or even impossible to cope with.
Mental health is just like physical health: everyone has it and we need to take care of it.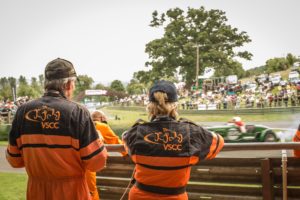 The  wellbeing of our community matters to us. As such, our Safeguarding team are currently developing a strategy that raises awareness around Mental Health. It aims to:
promote the importance of positive mental wellbeing and the steps we can all take in our day to day lives to take care of our emotional wellbeing, and to build the resilience that research shows will help us all to manage life's challenges
provide a platform that signposts links to the UK's leading mental health providers such as the NHS and MIND
make free resources available to the Motorsport UK community, Academy members, and the governing body's own staff members
provide access to high quality mental health awareness training that ensures Motorsport UK executives are equipped to convey accurate and beneficial information and support.
Motorsport UK has also gathered resources that provide guidance on where to find more information on support.
Click here to access resources.