Following a series of successful club webinars over the last few months, Motorsport UK is pleased to announce a further series of one-hour webinars set to take place over the coming months.
With topics including social media guidance, improving club email communication, and advice on building a basic marketing strategy, these sessions will hosted by Motorsport UK and a series of guest hosts. Delegates from over 100 clubs have attended so far with feedback being positive from all attendees.
To book onto one of the upcoming webinars please click on your preferred topics below. All webinars will be recorded and available to view below and on the Motorsport UK YouTube channel.
Previous Motorsport UK Club Webinars
Club Development  – An Evening with Clitheroe and District Motor Club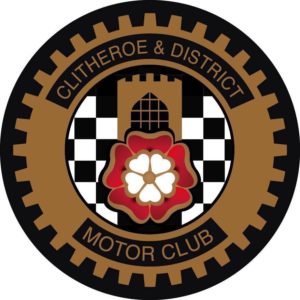 Co-hosted by 2019 Motorsport UK Club of the Year, Clitheroe and District Motor Club, this one-hour webinar discusses the main issues faced by clubs and offers guidance on how to build development and sustainability plans.
Hear first-hand how CDMC planned a number of new initiatives to build their membership across all age groups and created succession plans to sustain the future of their club.
Click below to view the webinar.
Mailchimp – Upgrade Your Club's Emails
Mailchimp is a free marketing platform that will allow you to produce professional looking email communications on behalf of your club. In this new webinar the Motorsport UK Communications Team will show you how to get started and offer best practice guidance on club email communication.
Click below to view the webinar.
Club Marketing 101
This new webinar is presented by Northamptonshire motorsport marketing agency Torque, and will equip you with the basic marketing strategy needed to survive the 'new normal'. The hour-long webinar will guide you through building a basic marketing plan so that you can ensure your club is ready for the new motorsport season.
Formed in 2010 Torque has spent over a decade in the paddocks of the UK and Europe, working in BTCC, British GT and FIA F3 as well as the MSN Circuit Rally Championship. They offer an extensive range of marketing services including PR, social media, graphics & livery design, brand video and TV production clients including Porsche and the British Racing Drivers' Club.
Click below to view the webinar.
Social Media – Energise Your Club's Profile
Do your club's social media accounts need reviving? Using social media is a highly effective way of communicating with your existing members and attracting new ones. Hosted by the Motorsport UK Communications Team, this hour long webinar will offer best practice tips for running your club's accounts on Facebook, Instagram and Twitter.
Click below to view
Crisis Averted – Survive and Thrive NOW!
Led by Motorsport UK Trainer, Rupert Hine, the Learning and Development Team present Crisis Averted, the first in a series of club webinars designed to support Motorsport UK's member clubs through the COVID-19 pandemic. Click below to view the webinar.