About Us
Motorsport UK Directory

75 Ash Road South,
Wrexham Industrial Estate,
Wrexham, LL13 9UG
Europe's premier mail order, e commerce and in store retailers of Motorsport equipment, Racewear and helmets. Supplying quality motorsport products for 48 years. Offering a range to suit every budget and application. Whether its circuit racing, rallying, karting, hill climb, oval or autograss, you are sure to find everything that you need to go racing.
Get your free 2019 Motorsport catalogue, available to order online now.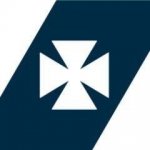 Fast and convenient ways to travel to Europe.
Motorsport UK members can sail to the continent with a range of discounts available through DFDS on your choice of routes.
There are no luggage restrictions on any DFDS ferry crossings, either, so, you can pack as much as you like or bring back countless treats from your destination of choice.
Belbins Business Park,
Cupernham Lane, Romsey, Hampshire,
S051 7JF
Varley Red Top and Varley Lithium (Motorsport UK registered) Batteries form the Motorsport Battery Range from DMS technologies. This has been the PREMIER choice for the professional and club racing driver for 60 years. The batteries have evolved over time to meet the changing demands of both motor racing and rally disciplines. Our batteries are available through a wide network of specialist motorsport and aviation retailers
Contact: David Claxton