About Us
Motorsport UK Directory

Bill Gwynne Rallyschool International
Turweston Aerodrome, Brackley,
Northants NN13 5YD
The world's first professional rally driving school, founder member of the British Association of Rally Schools, recognised by Motorsport UK.
Our range of ProRally Driver 1:1 Courses on gravel and tarmac are designed to help drivers from all disciplines, rally, race, classic car, track day and junior to get the most from their driving.  Motorsport UK BARS Licence Assessments. The Spinal Track Rally Experience for Disabled Drivers.Training packages for drivers to compete in their first rally. We also offer Corporate or Group RallySport events and gift vouchers for full and half day rally experiences.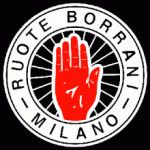 Doncaster Road, Bawtry, DN10 6NX
Longstone Tyres are a leading supplier of the widest range of vintage and classic competition tyres such as Dunlop Racing, Pirelli P7 Corsa Classics and Michelin TB and XAS FF. Longstone are also the UK agent for "Ruote Borrani Milano" wheels. The original alloy rimmed wire wheels that were fitted to the racing cars & supercars of the 40's, 50's & 60's. A Borrani wheel is only still a Borrani after it has been respoked if it has been done by an official Borrani agent. Longstone Tyres now have the fascility to have your competition Borrani wheel rebuilt, in Milan, at the Borrani, factory in 2 weeks.